Work in progress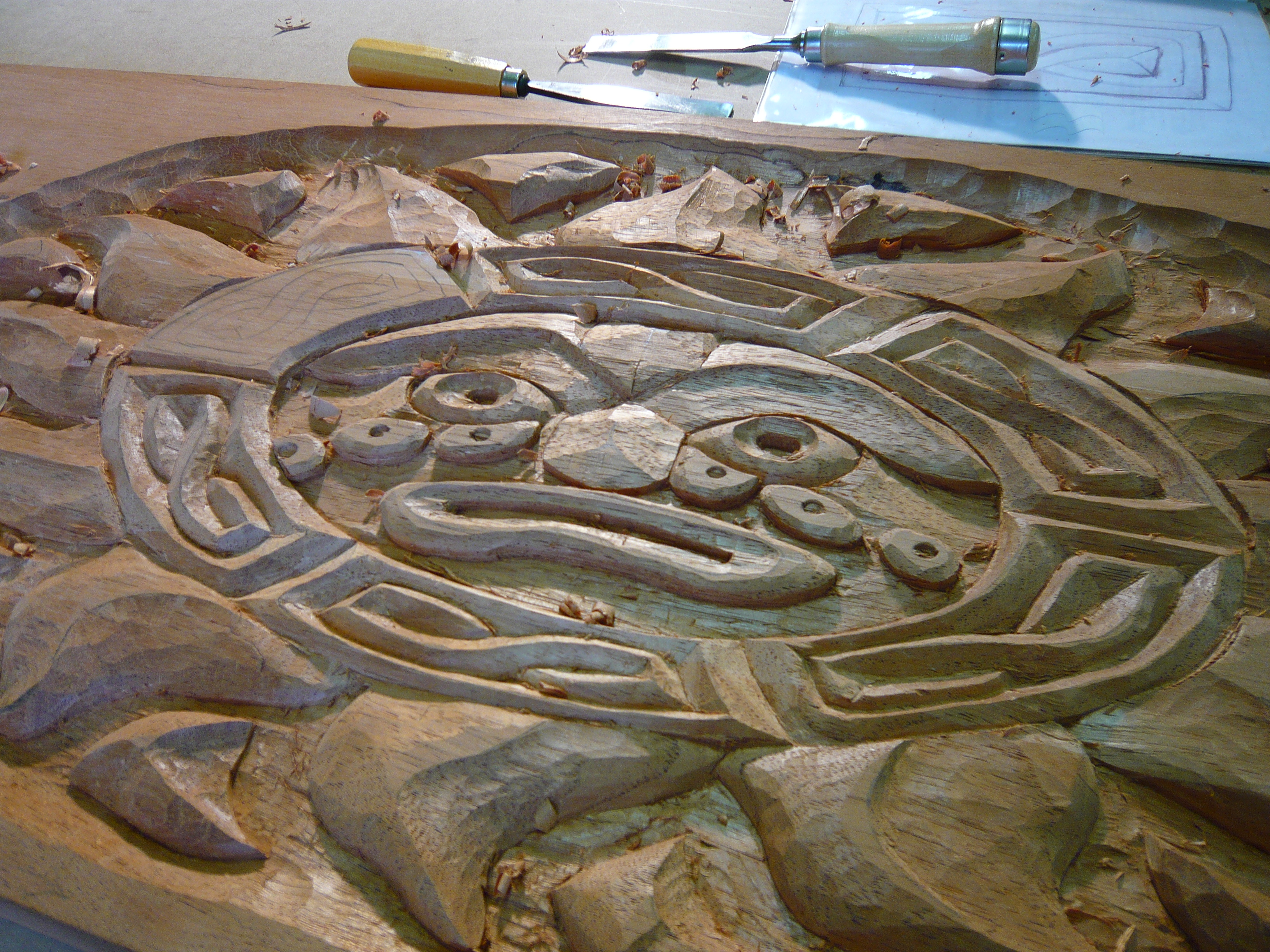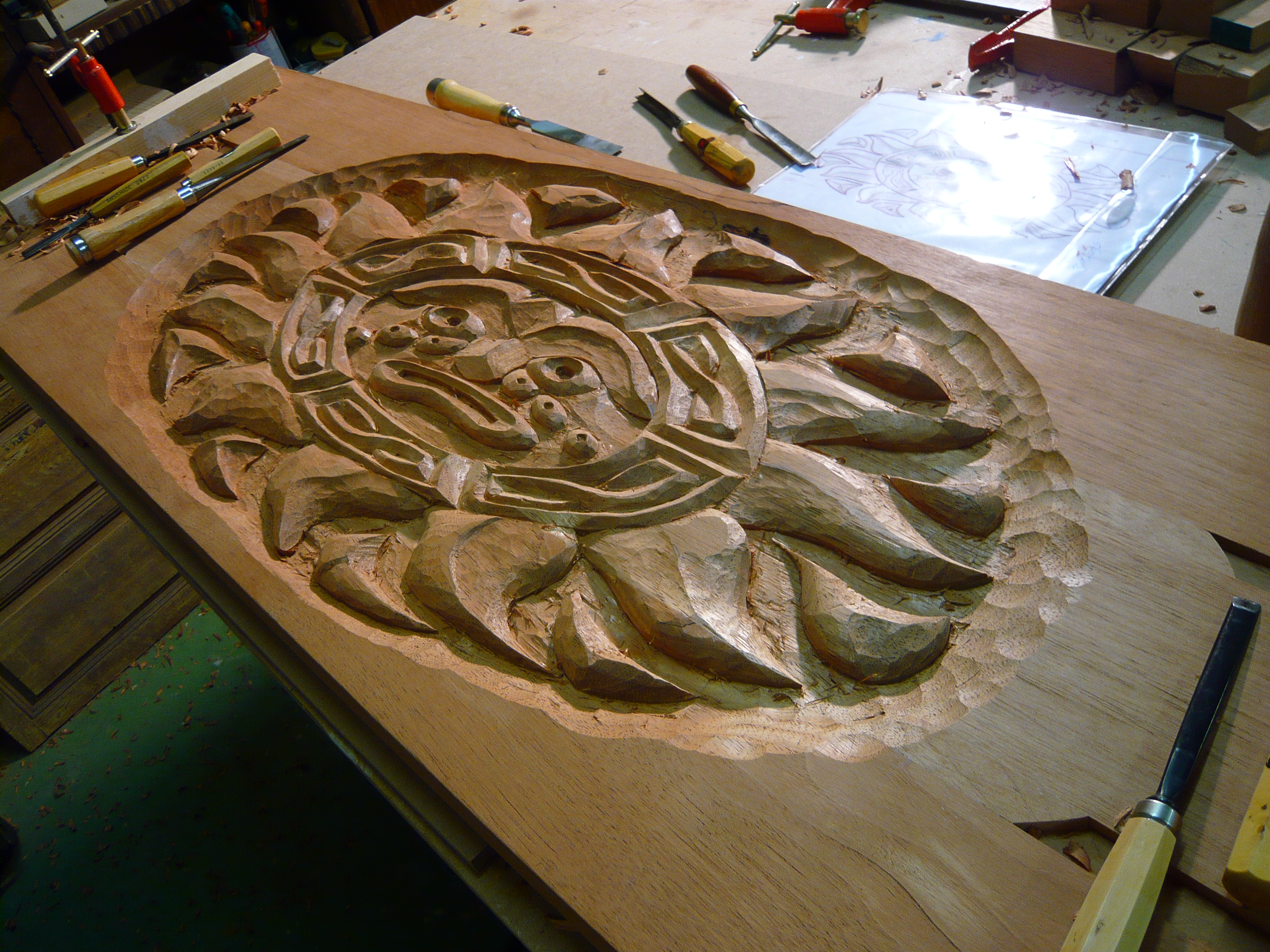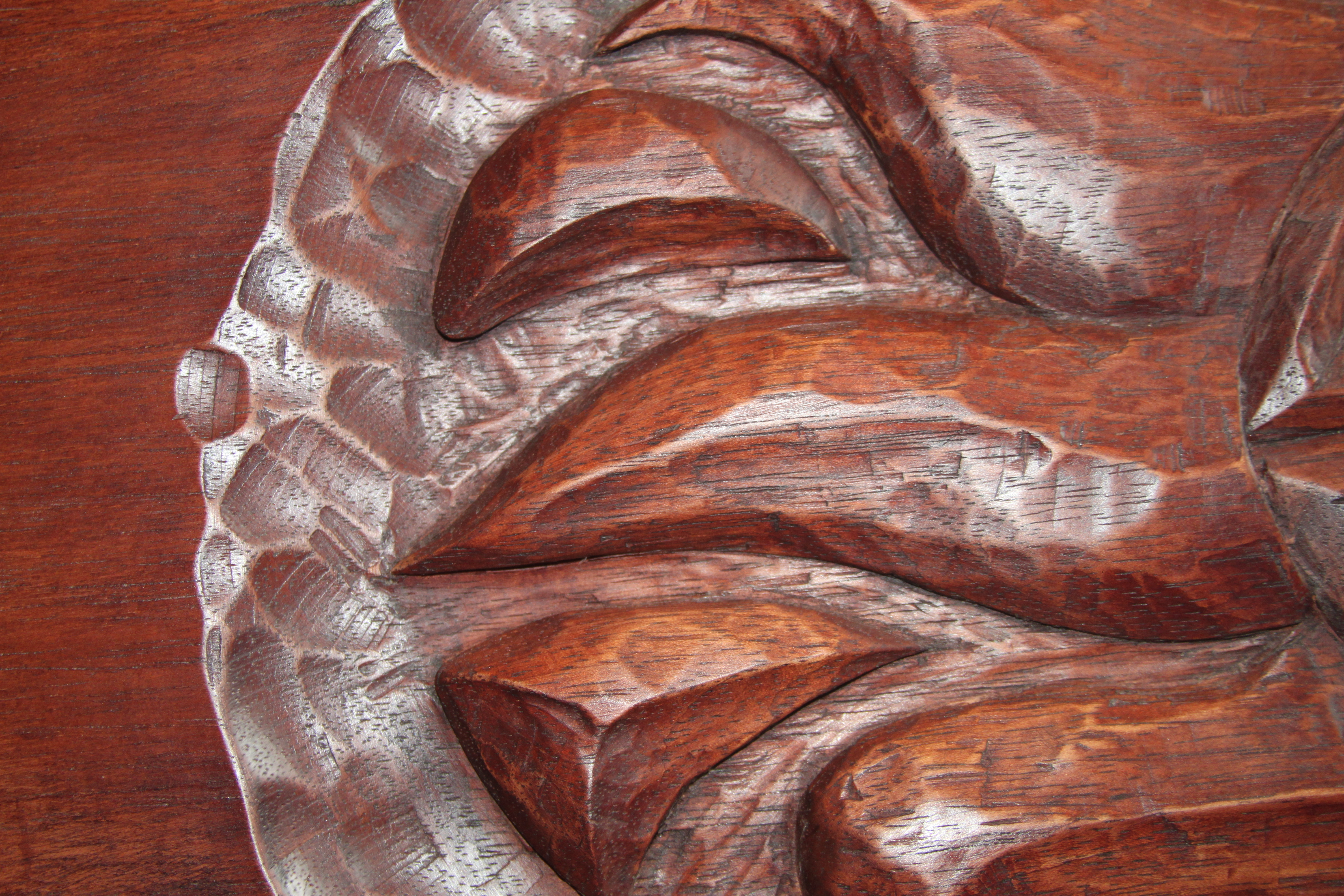 Cedar Wood
Measurements: 150- 80 – 5
Making beds and headpieces TALLA offers a wide range from simpel lines to handcarved reliefs. We are open to individual wishes that you can have a one of a kind piece in your bedroom.
This example is a headpiece with a handcarved mayan sun. This solid piece has an old rustic feel to it and for that reason the carving is held raw. 
In the back it is reinforced with zinked iron plates on which it is hung on the wall as well.